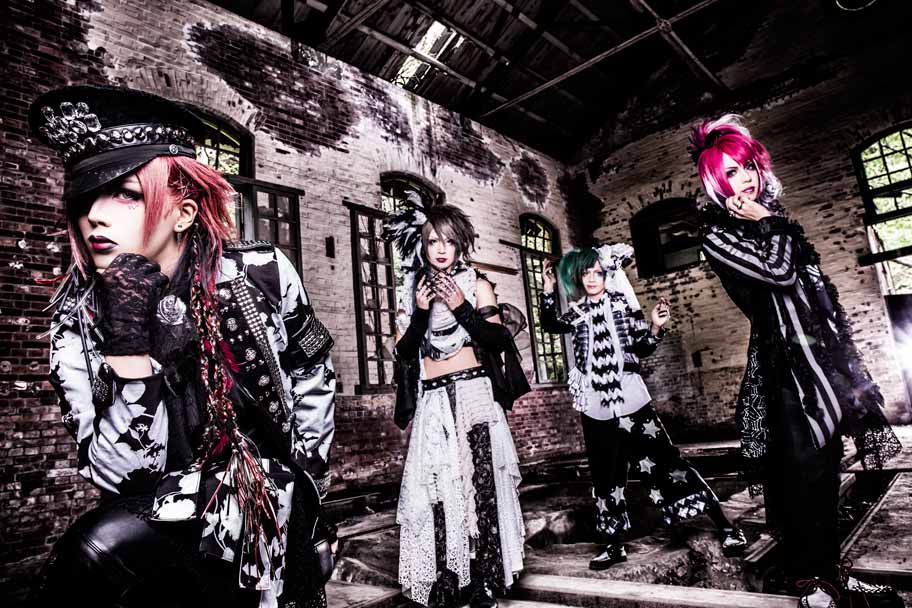 Rides In ReVellion is a visual rock band from Osaka, Japan. Their music combines dramatic melodies reminiscent of classic visual kei artists with modern digital sound to create their unique "harmonized time paradox" that appeals to the hearts of all generations. They have played stages, both big and small, across their home country, and they are very excited to be making their overseas debut at Anime USA!
Since their inception, Rides In ReVellion has worked hard to ensure that their music is accessible to fans all around the world. Please join enchanting vocalist KuRo, elegant guitarist TaJI, charming bassist Nagisa, and bubbly drummer Ame for an unforgettable performance and other fun events this October.
Website: rides-in-revellion.com
English Twitter: twitter.com/rir_eng
Facebook: facebook.com/ridesinrevellion
Want a previous of what you'll get to see? Check out this video for a teaser!