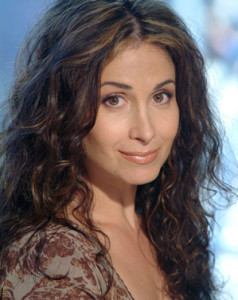 Joining us for #AnimeUSA2015 is the very talented Melissa Fahn! Fahn is best known for her role as Cowboy Bebop's eccentric child hacker, Edward, though is also notable for her roles as FLCL's Ninamori, Digmon Tamers' Rika, Fire Emblem Awakening's Maribelle, and as Gaz on Nickelodeon's Invader Zim.
When not lending her voice to animation and gaming, Fahn is an accomplished singer and stage actor, having appeared in musicals on and off Broadway, including Wicked, Grease and West Side Story. Her debut R&B album, Avignon, was released in 2007.
Come meet her this Halloween weekend, October 30th – November 1st!